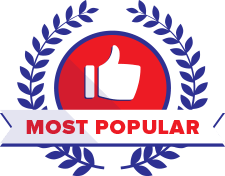 Try our MEMBERSHIP just $29/mth (includes this course).
---
JOIN OVER 600 + STUDENTS THAT HAVE ALREADY ENROLLED ON THIS COURSE!
Reviews From Students
---
*****
Russell Cepelak
Really enjoyed Dr. Paula Moore's course. She provided a lot of information and reference material to help live with my back issues. How to stretch, how to breath, how to exercise with a lot of encouragement and a lot of empathy. Thank you Dr. Moore for a great course.

---
*****
Rosalyn McAndrews
Extremely informative with detailed explanations regarding the different types of scoliosis. I like that Dr. Moore encourages her students to review the course material many times and to become experts at doing the exercises correctly, and that she answers questions promptly. Well done, Dr. Paula Moore!

---
*****
Michelle Wolter
All my questions are being answered or my own experiences and beliefs about my scoliosis is being confirmed. I feel good about my decision to face my scoliosis pain head on.

---
*****
Anastassiya Kozina
Dear Paula, your course is just SUPERRRBBB! Thank you for having shared your academic knowledge and practical experience. Thank you for your professionalism! Stay healthy & fit :)
---
*****
Dorina Leslie
Yay! A scoliosis PT program that I can understand and do at home without a lot of expensive and large equipment....PRICELESS!! I am an adult living with scoliosis ... Dr. Paula Moore's comprehensive, easy to understand video course, complete with clear, concise instructions and printouts!! ... I can see and feel a difference in the rotation of my spine and in the appearance of my shoulders, breasts and hips, which are coming into alignment and feeling better, too ... What I love about Paula is that she's there for me. She's answered my questions, and I feel as though she's truly cheering me on in my efforts to improve my posture. I would recommend this video course to anyone who's got a curvy spine.
---
In most cases, the cause of scoliosis is not known.
Scoliosis develops mostly in children and teens and often runs in families, and females are affected 9 times more often than males.
There are two main types of scoliosis which we cover in the course, and one type can often be improved and reduced with treatment and exercise. Unfortunately, there are not many practitioners qualified or even aware that such treatments and exercise programs exist, and as a result you will frequently read that: "Exercise programs have not been shown to keep scoliosis from getting worse." This simply isn't true. It is the specific type of exercise program that makes all the difference; and I will be teaching THAT program inside the course.
Good posture allows our body to respond well to stress from simple every day activities. But when we lose our body alignment, as we do with scoliosis, the stress and strain of simple daily life (sitting, walking, sleeping and other activities of daily living) lead to muscle tension, pain, weakness, spinal degeneration and poor health.
In the rehabilitation exercise section of this course, I am going to teach Mirror Image Exercises to help improve body alignment (posture), and THAT will ultimately reduce the pain from scoliosis. So what's a mirror image exercise? Well, if our scoliosis bends us to the left, I'm going to show how to bend to the right. If our scoliosis twists us right, I going to show how to twist left, and all in an effort to improve our body symmetry and ultimately reduce the pain.
The majority of the students on this course are over the age of 35 (many over 50) and I'll explain why 'getting worse' is unlikely at this age; however degenerative changes (arthritis) are more likely as studies have shown that prolonged periods of inactivity are related to increased risk of treatment failure. The very good news is that means your long-term success improving your scoliosis may be largely up to you and your efforts. This course is for those of you who plan on aging gracefully and who desperately want to improve your scoliosis appearance and general health.
I think you will love this course! See you on the inside.
Paula