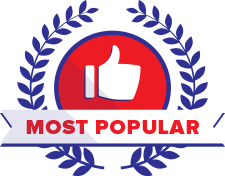 Try our MEMBERSHIP just $29/mth (includes this course).
---
JOIN OVER 2,200 + STUDENTS WHO HAVE ALREADY ENROLLED!

Reviews From Students
---
*****
Nicole Janks (5 months ago)
Got to make this a lifestyle.
---
*****
Diahn Swartz (10 months ago)
This course covers a lot of great stuff (strengthening, stretching, self treatment) and gives me hope that I can have better posture.
---
*****
Irem Akkarpat (1 year ago)
I like this course, I just started doing exercises but I feel more softened and flexible. Of course I will see the results minimum in a couple of months but for now it looks like it is going to help my posture.

---
*****
Jan Hall (1 year ago)
Great. Have exercised for many years (jog, walk, swim, gym, yoga), yet posture not good. I started the Posturecise programs when I injured my shoulder. Posturecise has not only supported my recovery from injury, it has given me a much greater awareness of my own body and correct movement. My posture has improved significantly and I feel much more confident during activities. Thank you. Jan

---
*****
Barbara Atstupenas (1 year ago)
I have enjoyed every one of Dr. Moore's classes. As a holistic massage therapist, I'm always sharing the valuable information that I've picked up through Dr. Moore's classes. Thank you for providing such a fun and enjoyable class.

---
*****
Shannon Everett (3 years ago)
I work at an office job, and spend a lot of time commuting. This course was exactly what I needed. The course starts with measuring your posture, and then moves on to outline specific stretches, exercises, and massages to target key areas like forward head and rounded shoulders. Definitely recommend if you are willing to do the work to improve your posture.

---
*****
Paul McEvoy (3 years ago)
Having had chronic, core problems for over decade, I was excited to see Dr.Moore's course available. Now, having completed all elements, and begun to incorporate the persuasively and engagingly presented techniques into my daily routine, I am delighted to say I already feeling the benefits.

---
Posturecise Plus is all about YOU and helping you regain attractive, youthful posture. Posture that you're proud of, posture that makes you feel confident.
The course includes my posture Golden Rules and includes a whole series of self tests that you can do to help you to determine where you are starting from and helps you monitor your progress as you move through the course.
The Posture Strengthening section of the course will help you target the worst posture areas: neck stabilizers, rotator cuff, abdominal core and pelvic architecture. This is a tough section.
The Posture Stretching section targets whole muscle groups - the muscles responsible for round shoulders, hunch back, the chronically tight lumbar region and the muscle tension in our necks due to our busy desk-based lives.
A really exciting section of the Posturecise (Level 2) course is an entire section on Self Treatment: You'll learn lots of new techniques and I'll show you how to remove painful muscle knots from your shoulders, back and buttocks.
Posturecise Plus goes beyond creating a new habit. This course is designed to help you create attractive, youthful posture that will leave you thriving and practically oozing posture confidence!
---
What this course is not:

A bust your gut boot-camp for fitness slaves that feel the need to pound their bodies and sweat profusely.
A quick fix - I can not stress this enough. Good posture is not a quick fix and Posturecise is not a miracle cure. Good posture is a life-long commitment and one you can learn to love and enjoy!
I will not look at your posture on this course but I do teach you how to do you own posture self-analysis.
I can not tell you how long it will take to correct your posture because there are many factors that contribute to your rate of healing: past injury, nutrition, emotional health, fitness levels, age etc.
But if you want my personal experience with posture - remember I have been doing posture for almost 20 years and I have helped thousands of people improve their posture and regain confidence, then you may just love this course.
---
You'll Receive:

40 lectures! (Video/Audio/Quiz/PDF)
5 self analysis tests that help you analyze where you are starting from and monitor your progress
My two Golden Rules – The two biggest secrets about posture, you've never heard about
8 posture strengthening exercises (includes the 10Ib chin tuck, Paula's Plank and the Walking Lunge)
8 posture stretching exercises (includes the Extreme Neck Stretch and Round Shoulders Be Gone!)
6 self treatments (includes How to Remove Painful Muscle Knots Yourself)
Instruction from a qualified primary health care physician (not a trainer)
Open email communication with Dr Paula Moore encouraged
---
Course Goals

Learn 2 big posture secrets!
Get attractive, strong abs!
Learn to stand tall!
Remove painful muscle knots.
Gain posture confidence.
Create a healthy posturecise habit for life!
---
Who Should Take This Course?
This course is suitable for all posture pupils who have completed the basic Posturecise course, or have real fitness experience.
Anyone who wants to age well!
Anyone with a desire to ooze posture confidence!
---
What Do Students Need to Get Started? Exercise mat
Exercise mat
Massage oil
Tennis ball