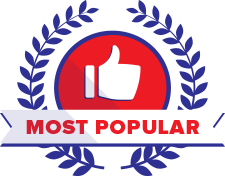 Try our MEMBERSHIP just $29/mth (includes this course).
---
Thank you for your interest in my headache course.

Like you, I have had a long history of chronic daily headaches and I understand that other people don't realize how simple, beautiful and free you feel without a headache, until you have one, and suddenly nothing else matters.
Maybe there's a hammer pounding your skull or you feel like there's a tightrope around your head. You're neck is stiff and your head is throbbing, as if your heart is pounding inside your head. It's persistent and constant like a toothache in your head. Perhaps you are sensitive to sound and light and it makes you feel nauseous. It's all just bloody awful and you wonder how you're going to make it through the day.
Even worse than the pain, you don't feel you can't work because you can't concentrate or focus; you're worried about your health; it makes you moody because the pain is exhausting. You don't get important things done and you definitely can't motivate yourself feeling like this. Your headaches leave you feeling isolated from your friends and family, your quality of life is deeply affected and it pretty much takes the joy out of life.
Is that you?
This is no joke – I know what it is to suffer from chronic headaches, because I had them for years!
I'll be teaching you everything I know about headache and demonstrating the actual exercises and techniques I've used so successfully to treat my patients in private practice and to heal my own chronic headache pain. These exercises have the potential to alleviate even the most chronic of headaches. Not only will I cover my top 7 treatment techniques, but I'll also teach you how to rule out worrying red flags, give you several ergonomic best practices and share with you the top 3 researched methods for outsourcing headache treatment.

The course has some in depth written sections to give you the information you need. There are audios and animations and of course live video demonstrations - these are amazing! There are even downloadable documents and charts for you to print out.
If you do the work – at most the course is 2 hours of your life - Worst case scenario, you slightly improve and at best, your headaches vanish!
If you have a desire to sleep better, accomplish more, concentrate, go out, laugh again, experience more joy, feel well, see your family and friends, smile, focus, have fun, exercise and feel healthy and happy again, then this course is for you!
---
What do Students Need to Know?
> There are no special requirements to enroll on the course.

> You should have a real desire to sleep better, accomplish more and begin to laugh again!
---
Who is This Course For?
> Anyone suffering chronic headache pain.

> Anyone who wants to heal their headaches without medication.
> Anyone with neck-related tension headache.
> Anyone with posture-related headaches - particularly forward head posture.
> Anyone with tension headache.
> Anyone with sinus headache.
> Anyone with migraine.
---
By the End of the Course, Students Will be Able to:
> Get rid of headache pain without medication.

> Use 7 self-treatment exercise techniques to cure headache.
> Understand what type of headache you have.
> Remove painful trigger points that cause headaches.
> Diagnose a caffeine or sinus headache and vanish them in minutes!
> Visualize headaches until they magically disappear.
> Learn how to tense and relax painful muscles in an instant.
> Stretch and massage tense neck and shoulder muscles to melt away painful knots.
> Sleep better!
> Accomplish more!
> Experience more joy!